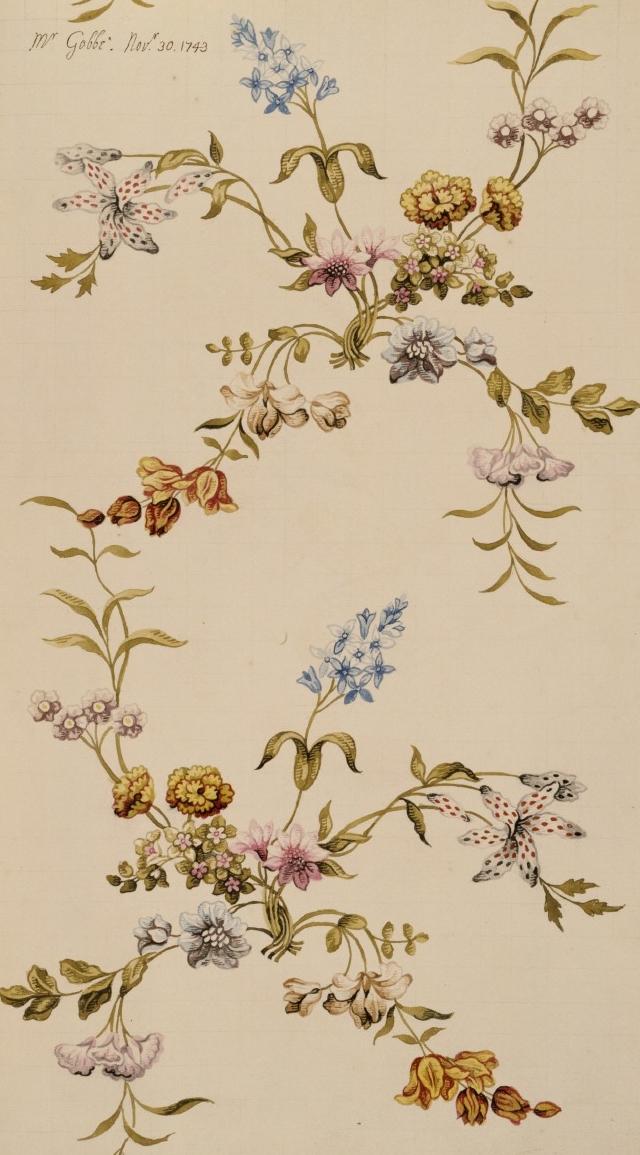 Portrait of a Woman in Silk: Hidden Histories of the British Atlantic World
Presented by Dr. Zara Anishanslin
While looking through silks in the Textile Study Room of London's Victoria & Albert Museum, historian Dr. Zara Anishanslin was struck by similarities between mid-18th century English silks and a dress featured in a portrait by Robert Feke hanging at the Winterthur Museum. From her discovery, she began to research and explore the cultural history of the 18th century British Atlantic world, where dresses like the one pictured often declared the social, economic and political capital of the wearer. Her resulting story revolves around the mid-18th-century silk dress from the portrait and involves the famed English designer of its pattern, Anna Maria Garthwaite; the Spitalfields weaver of the fabric, Simon Julins; the wealthy American owner of the dress, Anne Shippen Willing; and the portrait artist, Robert Feke. Tracing the full biographies of this network of four people, Dr. Anishanslin ultimately uncovered a whole world of hidden histories of thousands of people, things, ideas, and events connected to this portrait of a woman from one of most powerful families in the Colonies.
Dr. Anishanslin will show how this dress demonstrates the popularity of botanical designs in fashion, and discuss how the production and selling of such goods in the 18th-century British Atlantic marketplace created a consumer community that tied all of its inhabitants together.
Dr. Zara Anishanslin is a historian and professor specializing in Early American and Atlantic World History, with a focus on 18th-century material culture. Dr. Zara Anishanslin has taught at CUNY and Columbia University, and since 2016, she has been Assistant Professor of History and Art History at the University of Delaware. She was a Royal Oak Foundation Scholar at The Attingham Trust's 2017 Attingham Summer School. Her recent book, Portrait of a Woman in Silk: Hidden Histories of the British Atlantic World, published in 2016 by Yale University Press was a finalist for 2017 Best First Book Prize, Berkshire Conference of Women Historians.
St. George's Society members receive $10 OFF the standard ticket price! Contact us for discount code.
Main Image: Anna Maria Garthwaite, silk design, 1743. Photo © Victoria and Albert Museum, London